Atsuko* Imai
Remedial Massage Therapist / Aromatherapist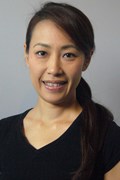 Atsuko has a Diploma of Remedial Massage and Certificate IV in Aromatherapy acquired in Sydney and is also an Accredited member of Australian Traditional Medicine Society (ATMS). She is a professional and client-oriented therapist with a variety of techniques including Deep Tissue, Swedish Massage, Pregnancy Massage, Myofascial, Trigger Points, Lymphatic drainage, Sports Massage, Reflexology and Aromatherapy. All private health fund rebates are available EXCEPT HCF.
Tony** Slivnikar
Remedial Massage Therapist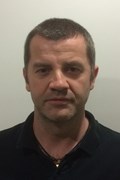 Tony Slivnikar is Fully qualified Experienced Remedial Massage Therapist since 2002 and member of AAMT – Australian Association of Massage Therapist. Tony is interested in deeply focusing in on a problem area while also addressing whole body stress relief. His techniques include Swedish Relaxation Massage, Sports Massage, Reflexology feet Massage, Deep Tissue, Pregnancy Massage, Lymphatic Drainage, Trigger Point Therapy, and Aromatherapy. All private health fund rebates are available.
Emmanuel (James) ** Manu
Remedial massage, Myoskeletal and Cranio-Sacral Therapist
Emmanuel "James" Manu is a fully qualified remedial massage therapist and member of Australian Association of Massage Therapists with more than 16 years of experience in renowned 5 star healing retreats. He employs his vast knowledge of various massage techniques including TUI-NA Traditional Medical Chinese Massage, Shiatsu, Deep Tissue, Reflexology, Sports massage, combined in Intuitive Holistic Bodywork treatment to find exactly right therapy for every person.
Leaf Su
Remedial Massage Therapist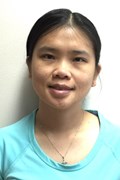 Kiyoe Okada (female)
Massage Therapist
Kelly Dionysius
Massage Therapist
Ian (male)