Deepfeet Massage Therapy Emerald
Affordable massage therapy by qualified massage therapists. Whether you have a specific problem, or simply want to restore a sense of well-being and balance to your body, our experienced massage therapists will release knotted and tense muscles, easing pain and stiffness and often remove the cause of disorders. HICAPS available - swipe for instant health fund rebate on remedial massage treatments. Please use Kingaroy website for booking at our Kingaroy clinic.
Lisa** H
Massage Therapist
Nisa has been with us since 2014 and is skilled at both Swedish and deep tissue, but has a passion for deep tissue. She especially loves working on chronic back, neck and hip issues and the bulk of her clients suffer from one or more of these problems. She also loves working on feet! You'll want to book in advance with her. She has many regular clients and stays busy. Do not miss out.
Austin* Ardchamnong
Remedial Massage Therapist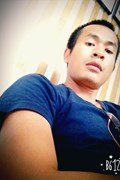 Austin is a fantastic therapist, with great customer feedback. Austin is capable of both Swedish and deep tissue massage. Looking for a great massage with strong hands? Austin is a great choice for you. You are able to claim on main private health funds except Medibank and HCF.
Ayr Taylor
Massage Therapist
Ayr has been with us since 2013 and she is, without a doubt, one of the most experienced of us. She can do an amazing strong Thai massage that works deep into soft tissue without pain. She is very intuitive and loves her work, which comes through in every massage she does. Book ahead of time, she is busy.
Em (Emese)** Javori
Remedial Massage Therapist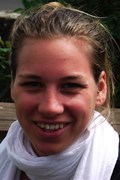 Em (Emese) Javori is Nationally Certified in Remedial Massage, and member of Massage Association of Australia. Em is interested in deeply focusing in on a problem area while also addressing whole body stress relief. Her techniques include Swedish Relaxation Massage, Sports Massage, Reflexology, Deep Tissue, Trigger Point Therapy, and Aromatherapy.
Emmanuel** "James" Manu
Remedial massage, Myoskeletal and Cranio-Sacral Therapist
Emmanuel "James" Manu is a fully qualified remedial massage therapist and member of Australian Association of Massage Therapists with more than 16 years of experience in renowned 5 star healing retreats. He employs his vast knowledge of various massage techniques including TUI-NA Traditional Medical Chinese Massage, Shiatsu, Deep Tissue, Reflexology, Sports massage, combined in Intuitive Holistic Bodywork treatment to find exactly right therapy for every person.
Bie Nathomphol
Massage Therapist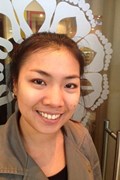 Bie graduated from Massage and Shiatsu Therapy programs in Thailand and has spent over 10 years in professional practice. She brings a different culture and perspective to the physical and emotional aspects of healing and relaxation, whereby you are making a valuable commitment to your health and well-being. It is her priority to honor that effort and make sure you are getting the individual treatment you need.
Deep Tissue, Stress Reduction, Mothers or Aromatherapy

30 min Emerald Remedial
30 mins
$55
50 min Emerald Remedial
50 mins
$85
80 min Emerald Remedial
1 hour, 20 mins
$140
Emerald Deepfeet Massage Therapy
Shop 7, Central Highlands Marketplace, 2-10 Codenwarra Road, Emerald, Qld
07 49910100
Monday

Tuesday

Wednesday

Thursday

Friday

Saturday

Sunday

9:00am - 5:30pm

9:00am - 5:30pm

9:00am - 5:30pm

9:00am - 8:00pm

9:00am - 5:30pm

9:00am - 5:00pm

10:00am - 5:00pm